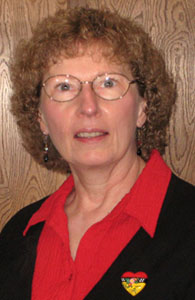 ---
Penny Allen Nelson
---


A Few of My Favorite Links
Kathy Johnson... and old high school friend and a wonderful songwriter and folk singer. Her imaginative lyrics never fail to bring a smile to my face!
When I don't know where to find an ancestor, I start here!
Research and receive instant email results!
For those hard to find out of print books
My employer during our 16 months in the South Pacific
Where we lived for 9 wonderful years and home of the "Purple Raiders" & Glamorgan Castle
Mary is our FAVORITE Christian children's musician.
This one's for my friend Naomi Henning, who doesn't own a computer.
A great site for everything Macintosh
---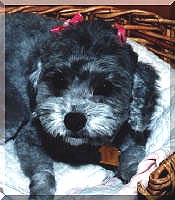 Hillary
b. February 1990 - d. July 2004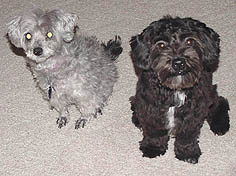 Hillary (age 14) &
Bonne (age 7 mo.)
b. April 2004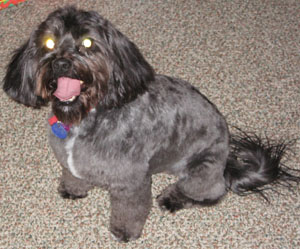 Bonne (age 5)
Too bad there's no
"spook eye reduction" for dogs!
b. Dec 2008

Moving On . . .
(After 12 years, it's time for an update!)
I had just turned 50 when I first created this and other websites. Since then, we moved from Ohio to Washington State, I am now 62, retired and my kids are grown (one will be getting married in less than a year), which means I finally have some time to bring everything up to date. Please be patient as I consider what in my life is no longer important – and what is. Just like "down-sizing," (which I also need to do in REAL life) this may take a while!
---
---
Other Webpage Projects

---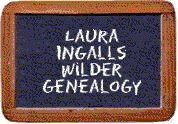 About 250 relatives of this famous author of the "Little House" books as well as
historical information about Laura's family.
---
A tribute to an amazing man, my grandfather,
CHARLIE "POP" HERMANN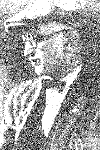 ---
ALLEN-NELSON GENEALOGY
See if your surname is on this extensive list and
watch for links to individuals and families from our 12,000+ person database.
---